'TIS THE SEASON TO SHOW YOUR STYLISTS YOU LOVE & APPRECIATE THEM
Buy them HairColor Bible
HairColor Bible, a 'love letter to colorists everywhere', is collaboration between 60 Colorists from around the world. It is a 166-page luxury coffee table book for hairdressers and it comes with access to 10 Masterclass Webinars. It was the viral hit of 2020!
See it @ http://thehaircolorbible.com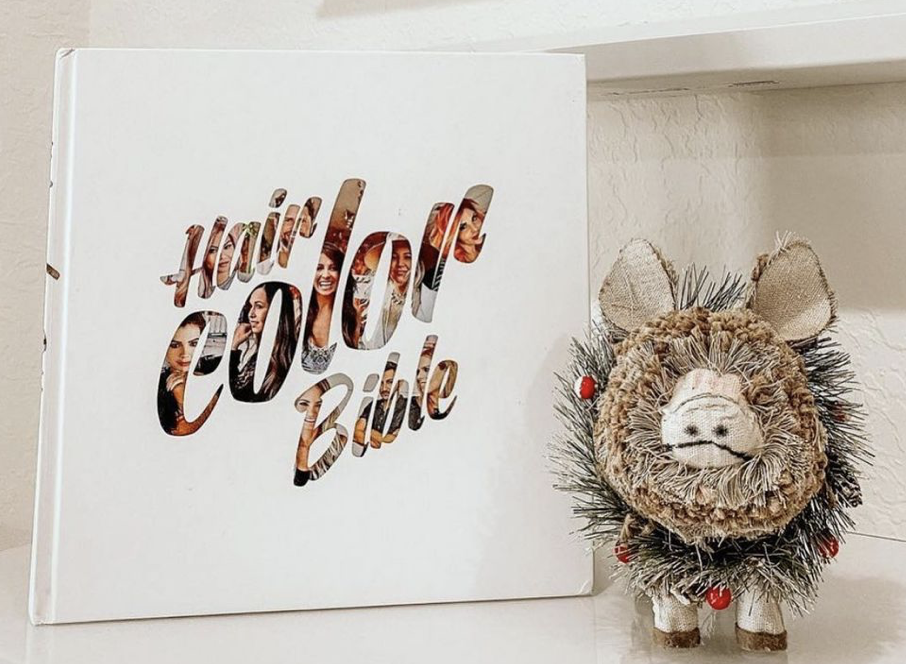 INNOVATIVE STYLING TOOLS – BUY ONE GET ONE FREE! #BOGO
CortexPro is an innovative Pro line that is offering 2-for-1 until Xmas. Buy your favorite stylist a new iron or dryer or fantastic color-changing brush sets, and, get one for yourself FREE!
See more @ http://mycortexpro.com
DOES YOUR STYLIST UPDO? GET LALA'S STYLING HAIR PREP TOOL
Famed styling artist, Lala Chihaia aka @lalasupdos, is releasing her secret weapon, Lala's Styling Prep Tool! Lala's Tool enables stylists to do better hair, faster. The looks last longer, stay in place and it cuts the prep time in half. This is an indispensable tool for any stylist and soon to sell out! *Orders ship around Xmas*
See for yourself: http://tools.lalasupdos.com
GLITTER FOR YOUR HAIRDRESSER!
@Goddessglitterhair is the perfect way to give your stylist the gift that keeps on giving! You can either purchase their sparkly pony extension, which suits everyone, or the glitter stands. The individual strands are tied with a single double-knot, and can later be an extra service that they can offer you and other clients!
BLING FOR YOUR SERVICE! GIFTING A TOOLBOX FOR YOUR HOLIDAY SHINE
@Pinkpewter is a place where you can find ALL kinds of fun jewels and accessories, not only to add sparkle to your holiday look, but also to give a little sparkly something so your stylist can look her best through these final weeks of the year.
BROCCHI FOR MEN IN YOUR WORLD
This line is for the practical man with little time or space to dedicate to his hair. The clean minimalism is fresh in design, aroma and professional tech for those that care to use only quality in their grooming routine.
WANT MORE?
HairDating allows you to interact with your existing clients in amazing new ways & most importantly, attract new qualified clients to your chair.
DO NOT MISS IT!
This unique concierge service pre-qualifies clients for YOU, saving you time & giving your clients the best hair experience – every day.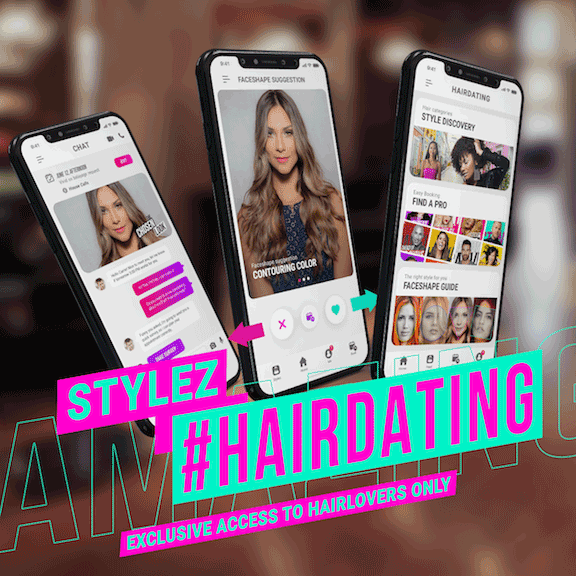 Thank you all for your continued support.
Love, Learn, Hair.
– The Stylez Team – Cory Hoffart, Stylez CoFounder