'Tis the season where the beauty industry whips out its warmest energy and paints the world in toasty cozy hues! The fall chromatic movement takes over! From makeup to nails and, of course, hair color!
September is the color month here at Stylez. In honor of hairdressers everywhere, we want to guide you through the palettes that will be frequently requested in hair salons for the remaining months of 2021. Today, we'll be talking trending hair dyes and application techniques. Don't you dare propose one more "basic" golden balayage; that's so summer! You'll be seeing a different chromatic approach in the looks below to create extraordinary transformations driven by the changes of the season.
With pumpkin spice lattes and those sunsets-colored leaves decorating the trees, we have a special recipe of flavors ready for your inspiration. Trends reflect deep copper and cocoa tones. As a quick celeb-inspired case study, we gathered the most notorious and recently posted looks from the world's beloved artists, who will be guiding a lot of our client's tastes these coming months.
Time to spice things up! Apologies in advance for the puns, but if you can't beat the seasonal vibes, then you simply have to join them… and we haven't even started October! Your hair color clients may be used to their signature look, but be ready to approach the season with confidence. Follow some tips from the pros. Keep your clients inspired by gifting them the hottest looks of the season. Practice new techniques!
Spiced Mocha
Breathe life into your brunettes! From toasted caramel to superb cocoa, we see all levels of lift in more natural flavors when it comes to brunettes. Mabey it was the pandemic, making bleach risky (if a new variant shows its ugly head). Or maybe clients simply are giving a friendly nod to the idea of embracing greys and their god-given roots. The point is, all brownies must be painted with dimension and design. Need a guide for this lewk? Follow Laura Gibson in her StylezStudio tutorial by clicking on the brunette under the whipped cream and chocolate mocha swirl.
Roasted Almond Edges
Money piece? Nah. A subtle face frame is a way to take the consultation when clients ask for last year's trend. The idea here is to talk about an elegant face-framing glow, achieved with a delicate strand lightening and a more natural melt from the root, whether blonde, brunette, or other.
Frosted Crème Brûlée
This is a truly a universally beautifying tone for blondes. Think Marilyn lit by a cozy fall sunset glow- that's the vibe we're looking for. Achieved with a melted root and a warm toner to heat things up as the world cools down. To recreate this look, click on the blondie below to watch a tutorial on this oxygenated lift to create that vanilla frosting. In this video, the Truss educator Deniz Procksch will share his patented technique created.
Cocoa & Marshmallows
This look is all about contrast. We're talking near black and bleached frosty contrast. Of course, no one wants to damage hair for a month-long trend, so we recommend tape-ins for a seasonal yet instant transformation!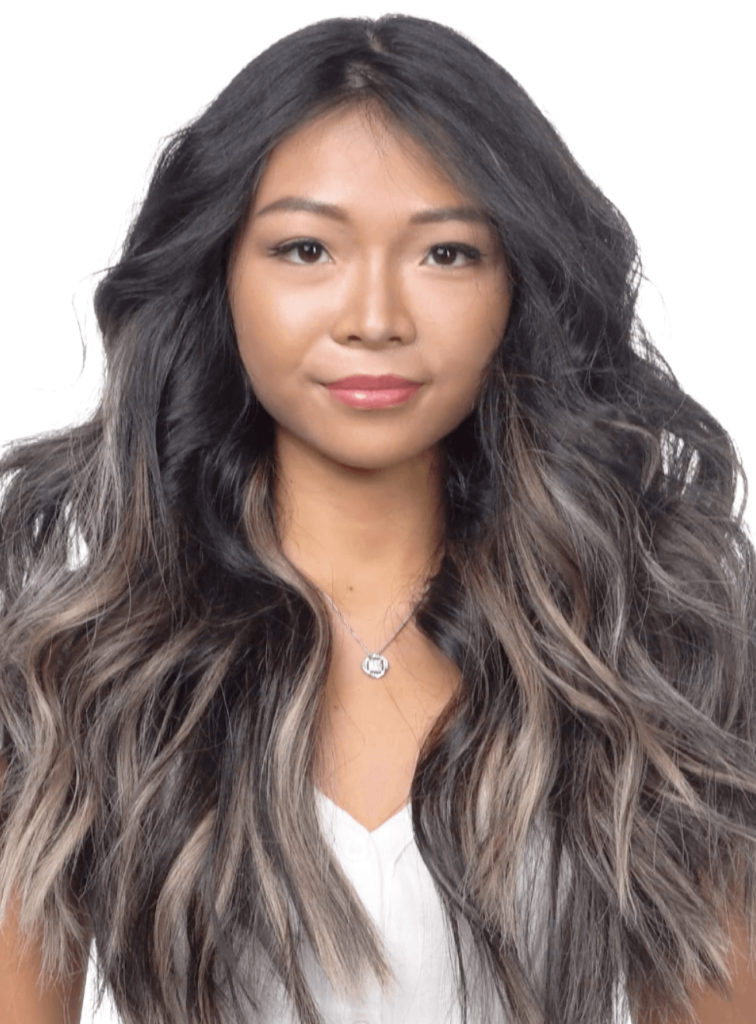 Pumpkin Spice Latte
Can't forget about the most popular autumn trend until Christmas, the rich, energetic pumpkin orange. Whether you throw on a warm toner or strategically place a few bands of rust into your balayage, there are a few magical things that can happen if you mix some rose gold into a formula. Take your clients on a warm tip (if it suits them) and get creative with a flaming tutorial! Click here to see how Neal Malec makes an already warm client into the NEXT STEP with his exclusive Fiery Sunset webinar.
Poppy Fields
What do our vivid clients want? Full color, with minimal damage. All colorists HAVE to have a look for their vivid color clients. This is a MUST! These clients love to play with tones and ESPECIALLY like to invest in a playful change with the season. Stylez has you covered with the last look on this post! In the last images below, you'll find Marcus Caillet's Violet starburst Pixie webinar for you to follow. This is one of our newest launches and will guide you on melting a deep auburn into a bright, vivid violet poppy. The best part? You only have to really lift in a very strategic location; all you have to do is click the image to watch!
If you like these autumn trending flavors you see here from the StylezStudio? Learn to recreate them by clicking on the images in the blog, the link will lead you directly to that webinar within the app! Easy, and one-click away from our recently launched trending videos. All in the comfort of your phone and… wherever you may be!
EDUCATION WITH SOUL. A LITTLE ABOUT US:
Stylez, the app for all things hair, is a one-stop digital platform for professional hairstylists & barbers like you. In one place, you can access all of the business-building tools and educational content needed to achieve success and confidence within your business, right at your fingertips.
Find out your career goal. Six-figure hairdresser? Salon owner? Follow the steps of the industry leaders in the app that MADE IT where you want to make it. Learn how they got there in our Revelations and Career Kickstart Program!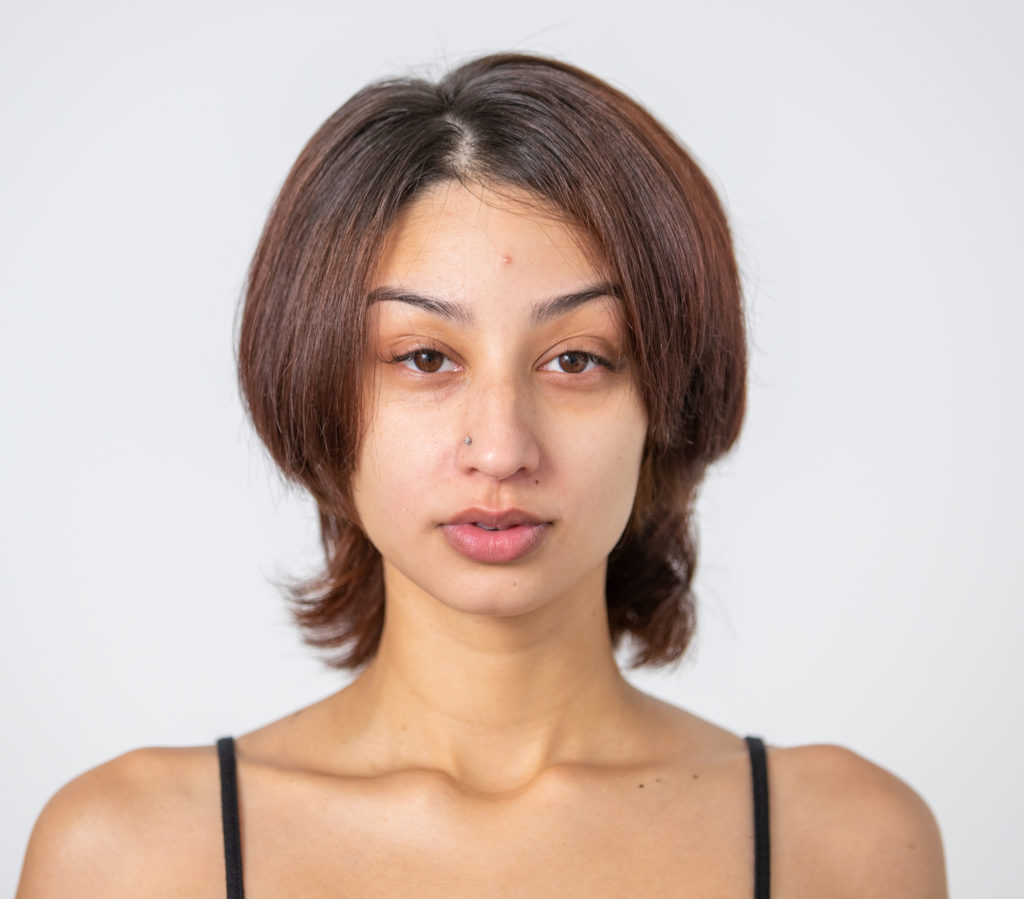 Bringing people together for the love of HAIR is WHY we do what we do at #stylezstudios 🎥❤️✨ Watch the tutorials so YOU can transform your business by painting transformations like this violet poppy, colored by Rusk educator Marcus Caillet!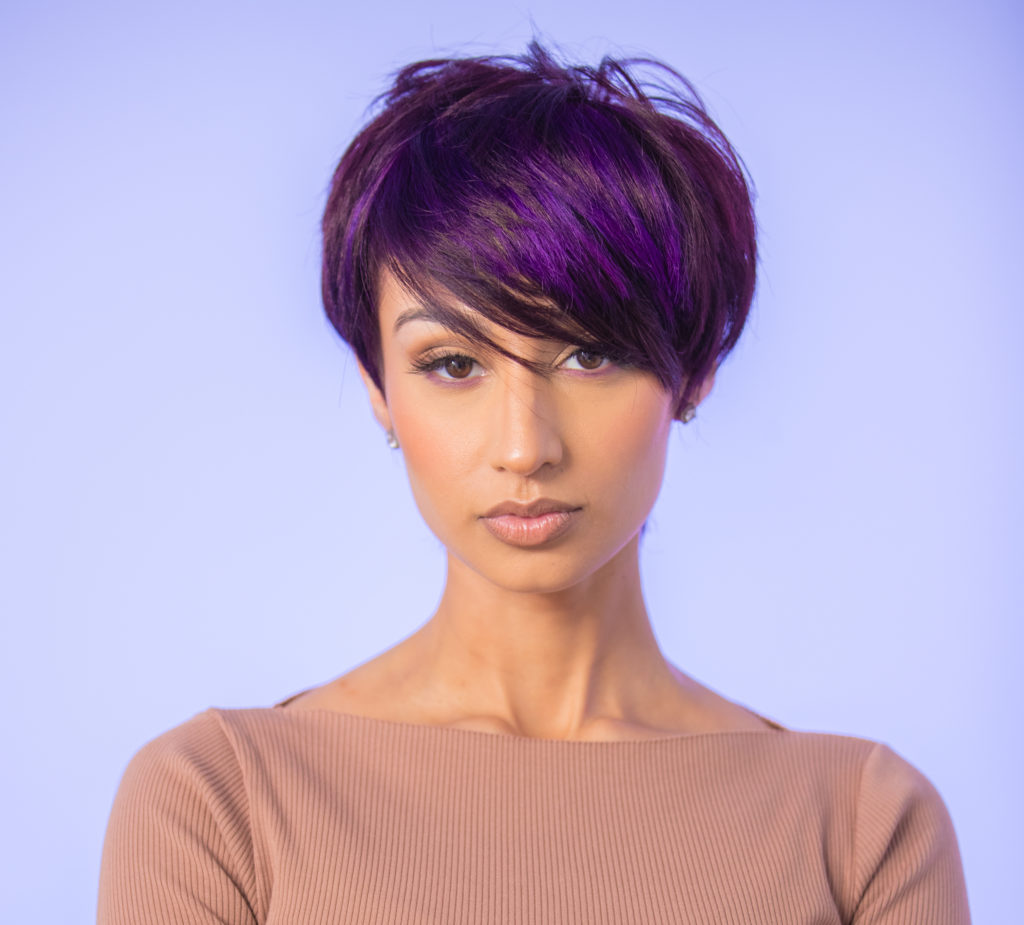 Stylez's mission is to support and empower hair professionals to find success and achieve their dreams in beauty. Stylez believes in connecting the hair professional community to build confidence, trust and companionship with one another to work together towards eliminating Bad Hair Days altogether!