See HOT & COLD during a blowout!  Why is this a big deal? 
Cortex Pro just launched brushes so magical, it will be impossible to use any other muggle brush EVER AGAIN. Innovative and elegant, celebrity hairdresser Antonio Estrada shows us how the bristles turn a  blazing red when they get HOT and turn black when cool. Just take a look in the video above!! With these brushes, you KNOW how long you expose each section of hair to heat, and to make things even better, the brushes are incredibly light. More importantly the instant visual thermal confirmation at the tips of your bristles!!
The new launch from Cortex Pro focuses on giving you everything you need in a and that will keep the client's hair health at THE TOP OF THE LIST! No need to hit the hair with heat longer than it needs to! You get 4 brushes in the PROBRUSH SET of COLOR CHANGING BRUSHES.
Made from natural boar bristles, this set helps eliminate unwanted frizz through its unique Tourmaline ceramic coated barrel which distributes heat evenly, making the process quicker and safer for the hair.
During a blow-dry, the COOL shoot at the end is VITAL to seal that cuticle. For this reason, it is one of the cardinal rules of a beautiful blow-dry and now you do not have to waste time, waiting and checking to see if and when the air is cool between sections!
Of course, this color-changing action is soooo cool it we're NERDING OUT! 
These brushes have all the bells and whistles that you need as a pro and all the flash and shine that we want at the salon. The ionized nylon bristles make it easier to detangle the hair, but what really makes the difference is that they gradually change color from black to vibrant red as the heat increases!
For incredible results? Just section off hair, wrap a strand around our ProBrush, then direct the hot air from the dryer to it and wait for the bristles to turn red. When that happens, slowly bring the brush down on circular motions. To finish the look, blast cool air on the hair for a few seconds, and confirm visually that the section has in fact cooled sufficiently as it will work to set the shape.
UP YOUR BLOWOUT GAME: JUST CHANGE YOUR BRUSHES!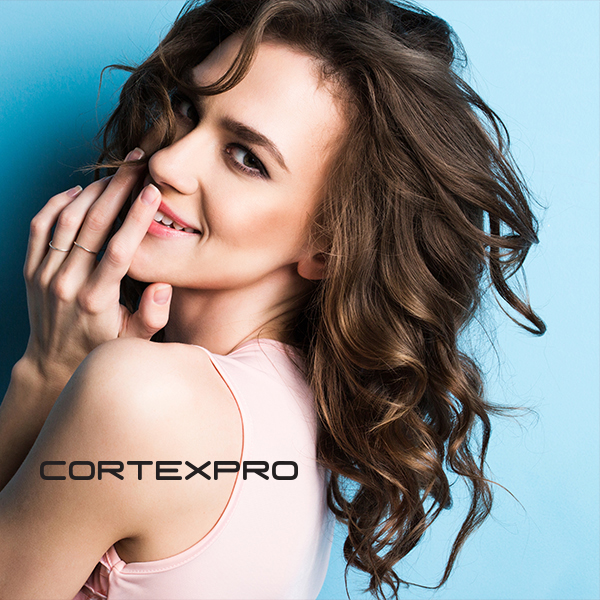 We believe in empowering through education, and so when you purchase the CORTEXPRO PROBRUSH SET through STYLEZ Stylez, we will give you exclusive access to full webinars featuring Antonio Estrada, celebrity hairdresser to the stars, who shows you exactly how to make the most of these tools!
Take a look at the video with Antonio and then all you have to do is click below to get yours! 
4 Piece Thermal Ceramic Brush Set