'Tis the season for fall hair & holiday marketing! Although this year has had its fair share of #COVID ups and downs, the holiday timeframe is the perfect opportunity to make up for lost revenue from the pandemic. For our industry, the beauty business, this also means doing quite a bit of color correction, updo styling for holiday parties, and potentially even make-up for fall portraits. People are finally adjusting to life as we know it, and statistics show that people are looking to spend more this year during the holidays to really bring in that holiday cheer! This is truly a moment for you and your salon business to shine.
Activate Google My Business For Your Hair Salon

This is the easiest of the tips to implement and the absolute number one thing you can not ignore! Why? Google My Business makes up 25% of Local Search and as a local service-based business, you NEED to make sure your listing is up to date, optimized, and has recent (relevant & trendy) images – oh and, reviews wouldn't hurt either but more to come on that! Check out this replay of Google Search Optimization Strategist, Feuza Reis, where she shares how you can optimize your Google My Business to show up in relevant local searches and appeal to new clientele! Here are a few steps to get you started with Google My Business.
Make sure that you've claimed your listing and that you're verified. If you are unsure, visit www.business.google.com and sign in with your business email or usual gmail account to check.

Add a COVID update. Google is encouraging businesses to add a COVID update including any limited hours or adjusted service protocols. Add your COVID protocols to stay relevant and don't forget to share if you're only accepting bookings by appointment or if you are in fact accepting walk-ins!

Completely fill out the services you offer. Be sure to add actual descriptions for all services you list in the info/services area.

Add content (before & after photos/videos) monthly! The video files are limited but photos of your work are absolutely essential. This will make your listing stand out and much more appealing to new clients to allow them to get to know your stunning work.

Get reviews! Ask your loyal clients to drop a review for you and offer them something in exchange (a discount, a free product, you know the deal!). Reviews are crucial in social commerce and they are typically the factor that gets a new client to commit (or not!). Pro Tip – try to reply to every review, the good, the beautiful and yes, even the ugly. Showing empathy as a business owner publicly makes a difference.

Ready to go the extra mile with Google My Business? When ready, we recommend utilizing Google Posts to add offers, events, and updates relevant to the seasons and your business. Not many people are doing this yet, and this could be a true differentiating factor for you! We recommend adding 1 post a week (if you have a receptionist, this could be one of their weekly duties!).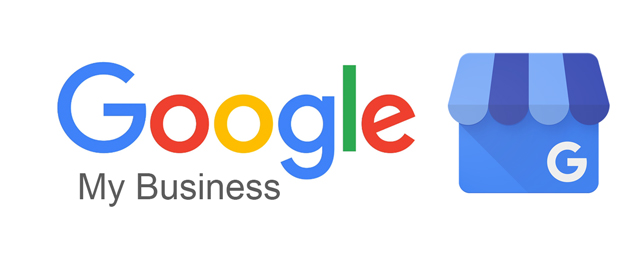 Post Instagram Reels
Instagram has been a vital marketing strategy for the hair salon industry and Instagram Reels is currently where it's at! The great news is that you don't have to do silly dances or even show your face in the Reel video if you don't want to (although we do encourage it!). So why post a Reel? The Instagram algorithm is favoring video content, particularly Reels which will allow you the opportunity to be featured in Instagram's 'explore' feed sharing your work with thousands of viewers (and maybe even some potential future clients in your area).

Pro Tip – If you're just getting started on Instagram Reels or have no idea how they work, we recommend you grab our free Instagram Prompt Guide, it is holiday marketing-driven and the perfect starting point for a Reel newbie.
Engage With Your Salon Clients via Email Newsletters or Text Messages
The holiday season is the best time to remind all your clients that they owe you a visit! Use Email Newsletters (or just quick personalized emails) and texts to share some love with your clients and invite them into your chair to freshen up for the holiday season.
Everyone needs to be reminded that sometimes, they need to take some time for themselves! Holiday campaigns can include – fall hair trends, a simple "Thankful for You" client email in the month of November, reminders to pre-book & book early, COVID safety precautions & protocols you're taking to make people feel comfortable to come back to your chair, recommendation programs (if a friend recommends a friend, offer them both $X OFF for coming in together) or any promotions you're planning on offering throughout the holiday season. This will allow you to get booked out ahead of time without the added stress of last-minute marketing!
Remember – if you're sending messages or emails in bulk via a platform (for example MailChimp or something of the sort) you do need your client's permission. If this is something you don't have, consider adding a 'opt-in' function to your booking system for this season to capitalize on it next year!
Pro Tip – Flodesk is a fantastic newsletter platform and their beta sale ends soon! If you're interested, grab this incredible price while you can, it doesn't limit the number of people you can have on your email list.
Host An Event
Plan to host a Seasonal Soiree or Mixer (Girls Night Out?) – depending on the size of your space and COVID restrictions in your region (but of course!). Or, consider hosting a Virtual Event. A few ideas include hosting a Customer Appreciation Day or a Themed Holiday Event (Halloween, Ugly Holiday Sweater) where people can come at different hours to grab a goodie or have a drink/bite. You can also stream this as a virtual event and have people enter a contest if they watch live, follow you, and engage with a post.
Pro Tip – You can add this free event to Eventbrite or Facebook Events to potentially appeal to new local clientele (you might even have your loyal clients share the link to their audience!).
Run Local Salon Ads
Running localized Facebook & Instagram ads can be successful if you're planning any holiday specials (think Black Friday deals, Product specials, Holiday Gift Ideas etc). When we say paid ads, we don't mean simply boosting a post on Instagram or Facebook (although sure, that may help you get some additional viewers), what we really mean is creating a simple ad from scratch on Facebook Ads Manager where you can target your ads to specific audience segments with certain behaviors and interests near your business. We also recommend testing a video ad, which can be a simple video of your studio dressed up for the holidays or a before & after client look (don't forget to get permission!). Running local digital ads is a great way to get new people in your area to notice your business and maybe even book an appointment with you for the season!
Pro Tip – If you're active on Pinterest, we recommend trying and testing a Pinterest ad. They allow you to focus on specific interests (like people who have been searching for holiday hair or fall hair trends!). And what client do you know, isn't searching for hair on Pinterest (we'll wait…)?!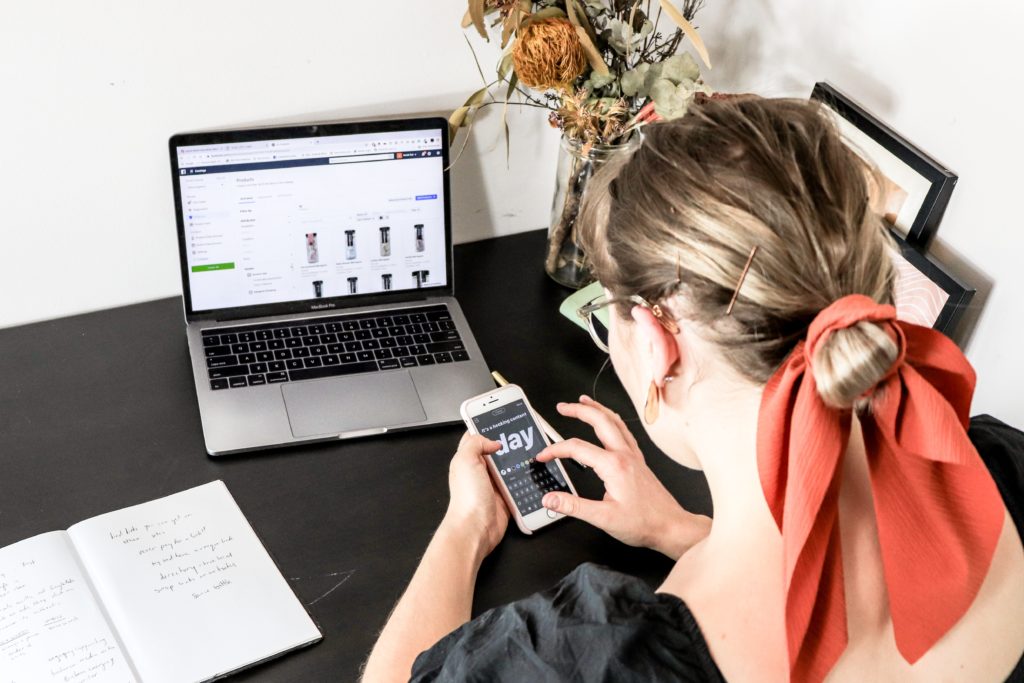 We are confident that if you follow these five tips, you will be well on your way to a successful 2021 holiday business season! So… what are you waiting for?! 'Tis the season, we can't wait to see you shine!
If you're looking for additional business-building tools, check out the STYLEZ app. STYLEZ is where you go to create and become the best hair professional that you can be. The hair-centric App is a game-changer for anyone passionate about beauty.